If you're a fan of camping, there's a good chance you've considered purchasing a travel trailer. These trailers offer home comforts while in nature and can be towed by most vehicles. However, one thing that can be frustrating about owning a travel trailer is trying to get it level when setting up camp. This is where RV leveler blocks come in handy! This blog post will discuss the best travel trailer leveling blocks on the market today. We'll also provide some tips for using them effectively.
Best Travel Trailer Leveling Blocks
Camco Heavy Duty Leveling Blocks
Camco RV Leveling Blocks provide a level and stable base for your RV. The blocks are durable polypropylene materials that can support up to 16,000 lbs.
The Camco leveling blocks have a raised center design that helps to prevent sinking and sliding, and the built-in handles make them easy to move and stack.
The nonslip surface ensures that your RV will stay level, even on uneven ground. The blocks are weather-resistant material, and each block has a built-in handle for easy maneuvering.
These RV blocks can be stacked to create a custom height, and the textured surface helps to prevent slipping. It comes with a zippered storage bag. This is ideal for dual wheels, tandem axles, and hydraulic jacks.
In addition, the blocks are equipped with drainage holes to help keep your RV dry. The only downside of Camco RV Leveling Blocks is the short warranty time that it offers, which is only one year warranty.
Hopkins Endurance RV Leveling System
The Hopkins Endurance RV Leveling System is designed to help keep your RV level, and it has a system that includes two leveling jacks, one for the front of the RV and one for the rear. The jacks are connected to a control panel that allows you to adjust the leveling of each jack individually.
The leveling jacks can be used to raise or lower the RV, and they can also be used to stabilize the RV if it starts to tip over. It can help to prevent damage to your RV during your travels. Using these leveling blocks, your RV will prevent from sinking into the soft ground.
Lynx Levelers
Lynx Levelers is an RVs-level system allowing quick and easy RV leveling. The system has four levels that can be placed under the RV's tires. Once the RV is level, the lynx levelers can be removed and stored until needed.
These leveling blocks are designed for use on all types of terrain, including gravel, sand, grass, and pavement. It is also easy to set up and use, making it an excellent choice for those new to RVing.
Kohree 2 Packs Camper Leveler
Kohree 2 Packs Camper Leveler has a set of two leveling blocks that help to level an RV quickly and easily, preventing potential damage to the RV and ensuring a comfortable trip.
The levelers are made of durable plastic and feature a nonslip design that helps to keep them in place. They are also stackable for easy storage.
These levelers have a built-in bubble level, so you can easily see if your camper is level. Plus, they're easy to use – simply attach them to your camper's frame and turn the knob to adjust the level.
Beech Lane Leveler Grip Tape Issues
The Beech Lane Camper Leveler is a set of two leveling blocks made from durable plastic and features a nonslip design. They can be stacked on top to create a taller level or used side-by-side for a broader base.
These RV leveling blocks help level an RV when parked on uneven ground. They are adjustable so that they can be used on any size RV.
These RV leveling blocks are a product that is designed to help keep the ramp in place while in use. The tape is applied to the ground, and the ramp is placed on top. The tape will prevent the ramp from sliding or moving while in use.
Before using this, allow your tires to cool down and use the leveler's grip tape. If the instructions are not correctly followed, the tape might lose its adhesion.
It also has two rubber mats to help users prevent RV levelers from slipping as they roll the rig onto them.
BAL Light Trailer Tire Leveler
BAL Light Trailer Tire Levelers are designed to help keep trailer tires level, prolonging their life and improving towing performance. Each leveler attaches easily to the wheel rim with adjustable straps and features a built-in bubble level for precise leveling.
Once in place, the leveler helps to distribute the trailer's weight evenly across the tire, reducing wear and tear. In addition, it can help to improve fuel economy by reducing drag on the tow vehicle.
Andersen Camper Leveler
Andersen Camper Leveler is a device that helps to level campers and RVs. It is inserted into the ground and uses bolts to secure the camper. The leveler can be adjusted to accommodate different types of terrain, and it also helps to prevent shifting when the camper is in use. Additionally, the leveler can level out an uneven surface, making it easier to set up camp. It's durable and will last for years.
What Are Travel Trailer Leveling Blocks?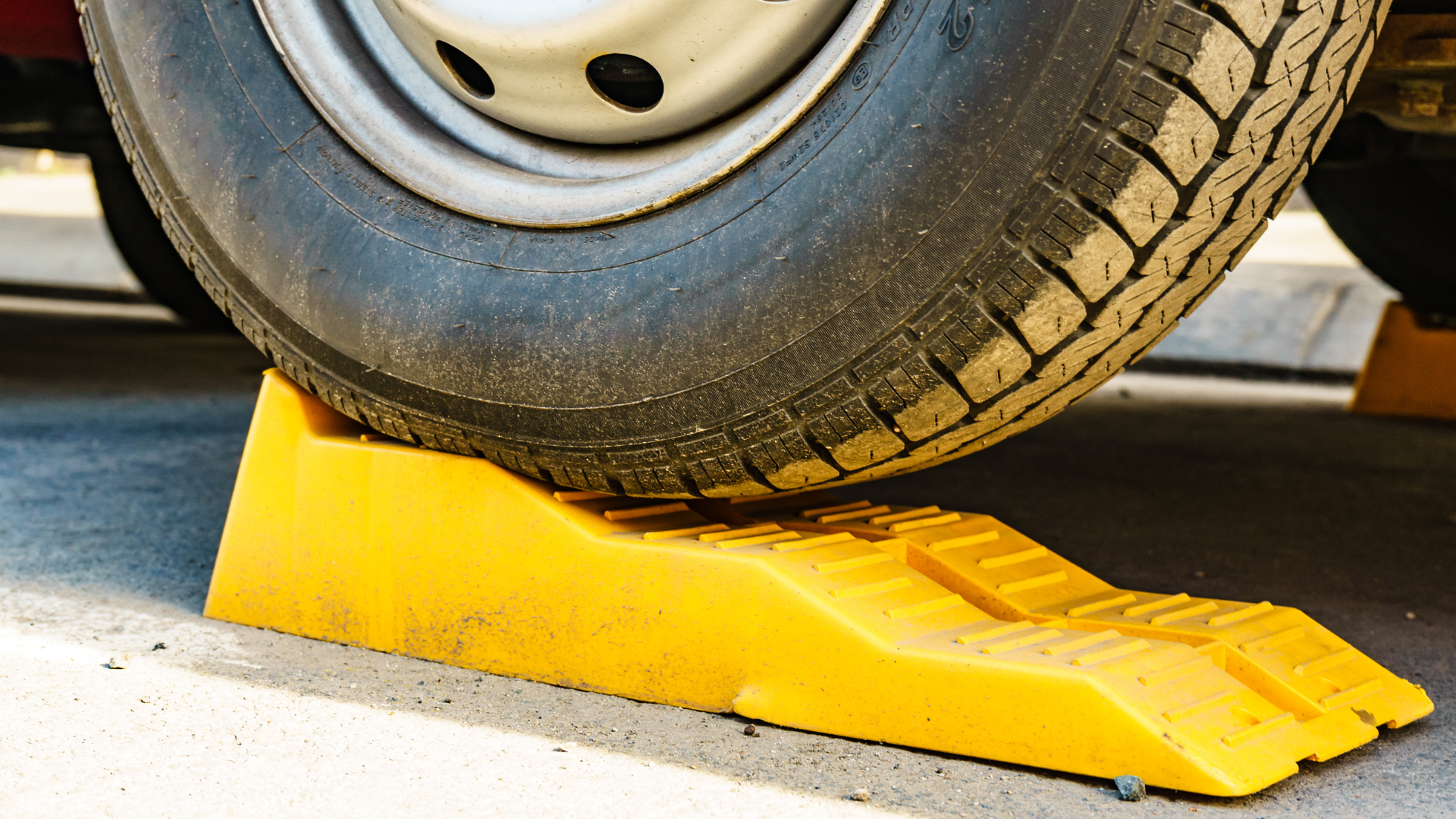 Leveling blocks are an essential part of setting up a travel trailer. Without them, your trailer will be uneven and potentially unstable. Leveling blocks help to level out the trailer by creating a firm, level surface for the wheels to rest on.
They also help absorb any shock from bumps in the road, protecting your trailer from damage. When using leveling blocks, it is essential to ensure they are placed correctly under each wheel. This will ensure that your trailer is level and stable.
Related >> How Tall is a Travel Trailer? (And Why You Need to Know)
Is It Necessary To Use Leveling Blocks?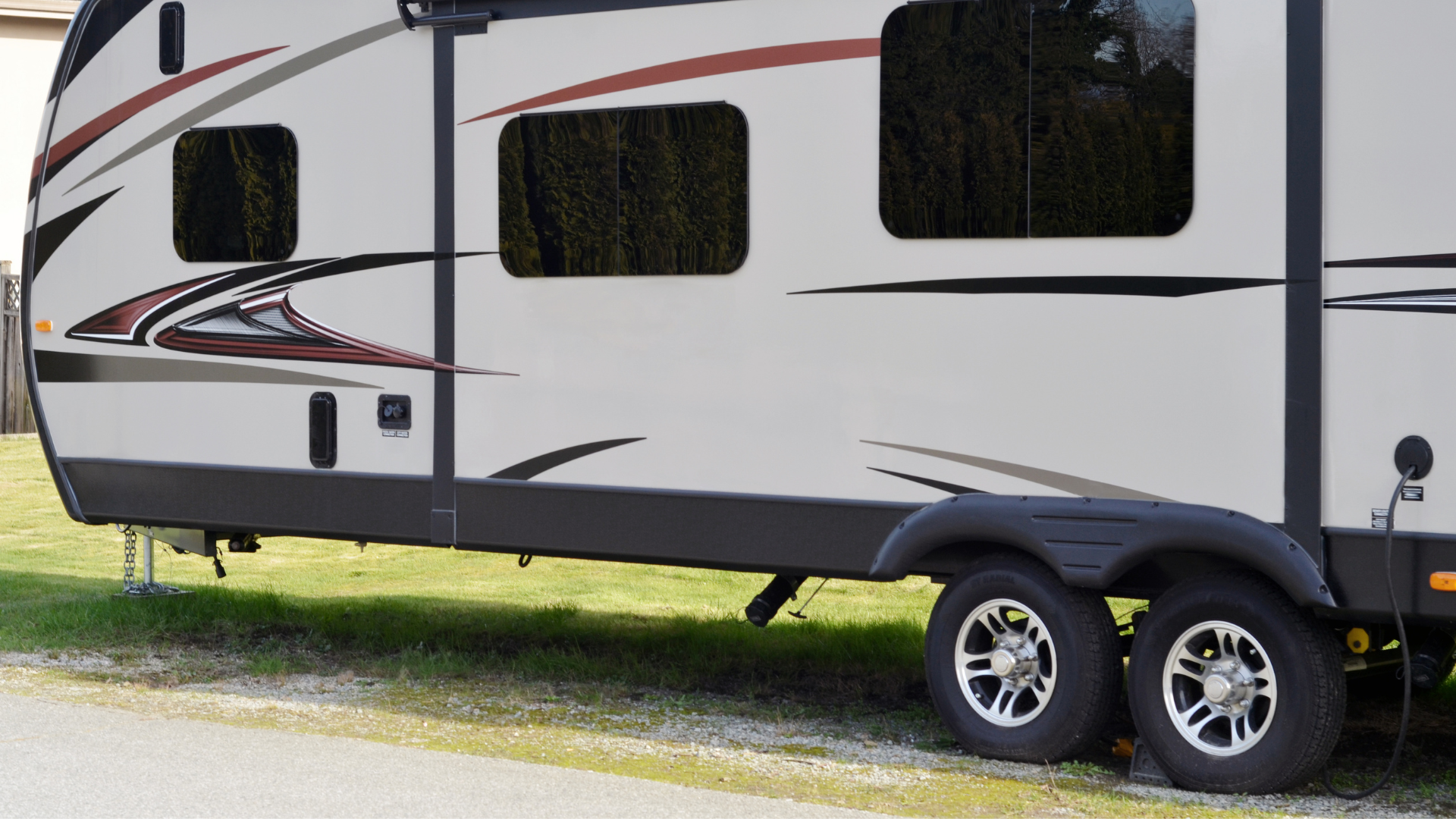 When people think about RVing, they often imagine traveling across the country in a luxurious motorhome. However, not everyone who owns an RV lives this dream. For many people, RVing is a more practical way to enjoy the outdoors.
These individuals often use their RVs for weekend camping trips or short vacations. One of the challenges of RVing is finding level ground on which to park. This is where RV leveling blocks come in handy.
RV leveling blocks are small pieces of plastic or wood used to level an RV when parked. They are placed under the wheels, and once the RV is level, the blocks can be removed.
Many people find that leveling blocks is essential for enjoying their RV experience. Without them, it would be difficult to find level ground to park, and the RV would rock back and forth, making it uncomfortable to sleep inside.
Related >> Top 10 Best Toilets for RVs (2022 Review)
Factors To Consider Before Buying Camper Leveling Blocks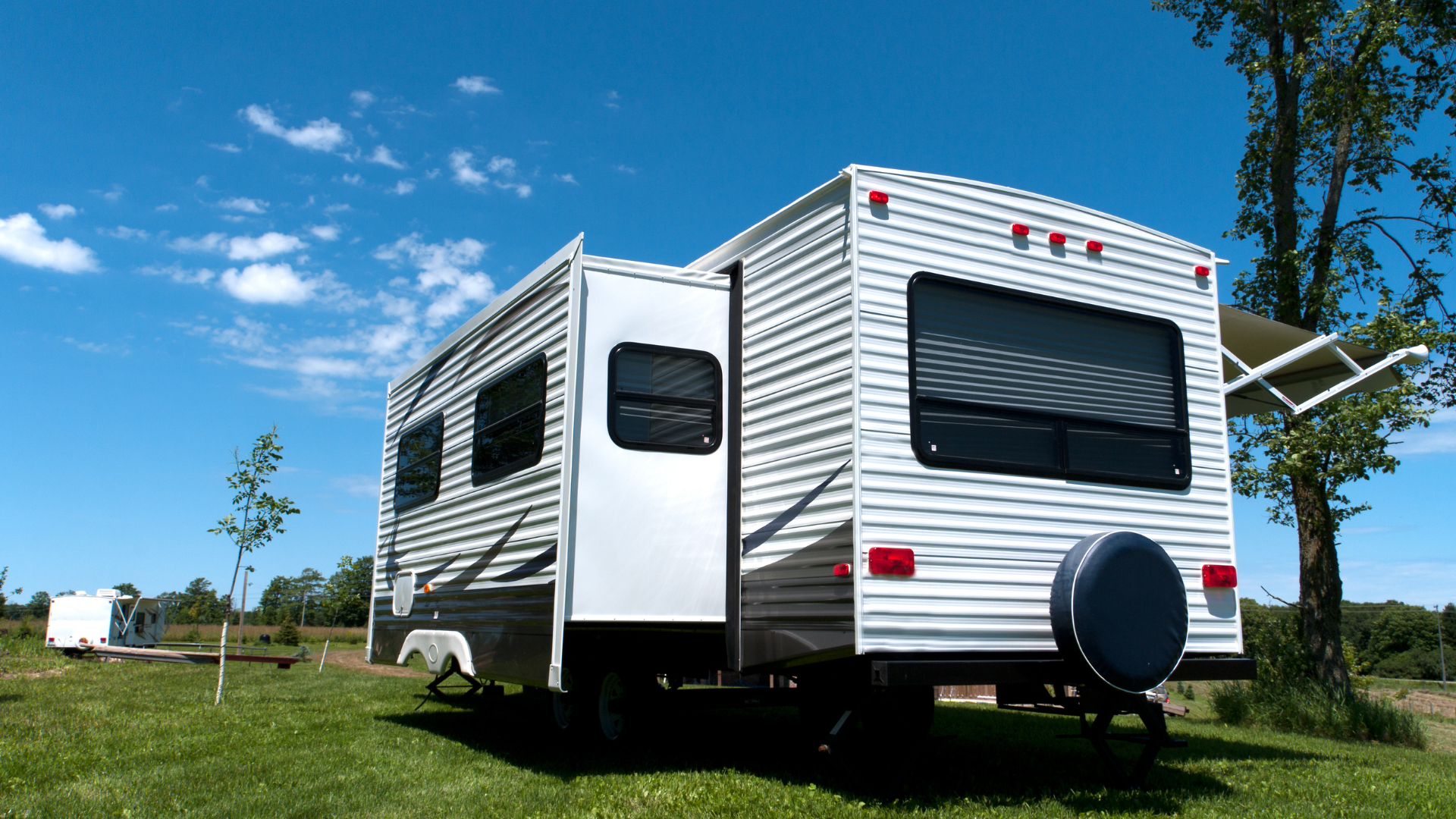 Durability
When it comes to camper leveling blocks, durability is essential. After all, you don't want your blocks to crack or crumble after just a few uses. Many campers choose to go with blocks made from hardened polypropylene.
This material is designed to withstand heavy weights and repeated impacts, making it an ideal choice for leveling blocks. In addition, polypropylene blocks are also resistant to UV damage, so they won't fade or become brittle over time.
Plus, they're easy to clean and won't absorb water or dirt so you can use them repeatedly without any worries. It's no wonder that polypropylene camper leveling blocks are such a popular choice among campers.
Storage
If you live in an area with extreme weather conditions, it's essential to have somewhere to store your blocks so that they don't get damaged. Or, if you have a lot of other landscaping materials, it can be helpful to have a designated space for your leveling blocks so that you can easily find them when you need them. A good storage system will help keep your leveling blocks in good condition for longer, making them more effective at doing their job.
Weight & Size
The lighter the blocks, the easier they will be to transport and set up. However, lighter blocks may not be as effective at stabilizing your RV. Heavier blocks will provide more stability but can be challenging to move around.
So, it's essential to find a balance that works for you. Choosing large blocks to support your RV's weight is essential in terms of size. If the blocks are too small, they may not provide adequate support and could cause your RV to tip over.
How High Should You Stack Your RV Leveling Blocks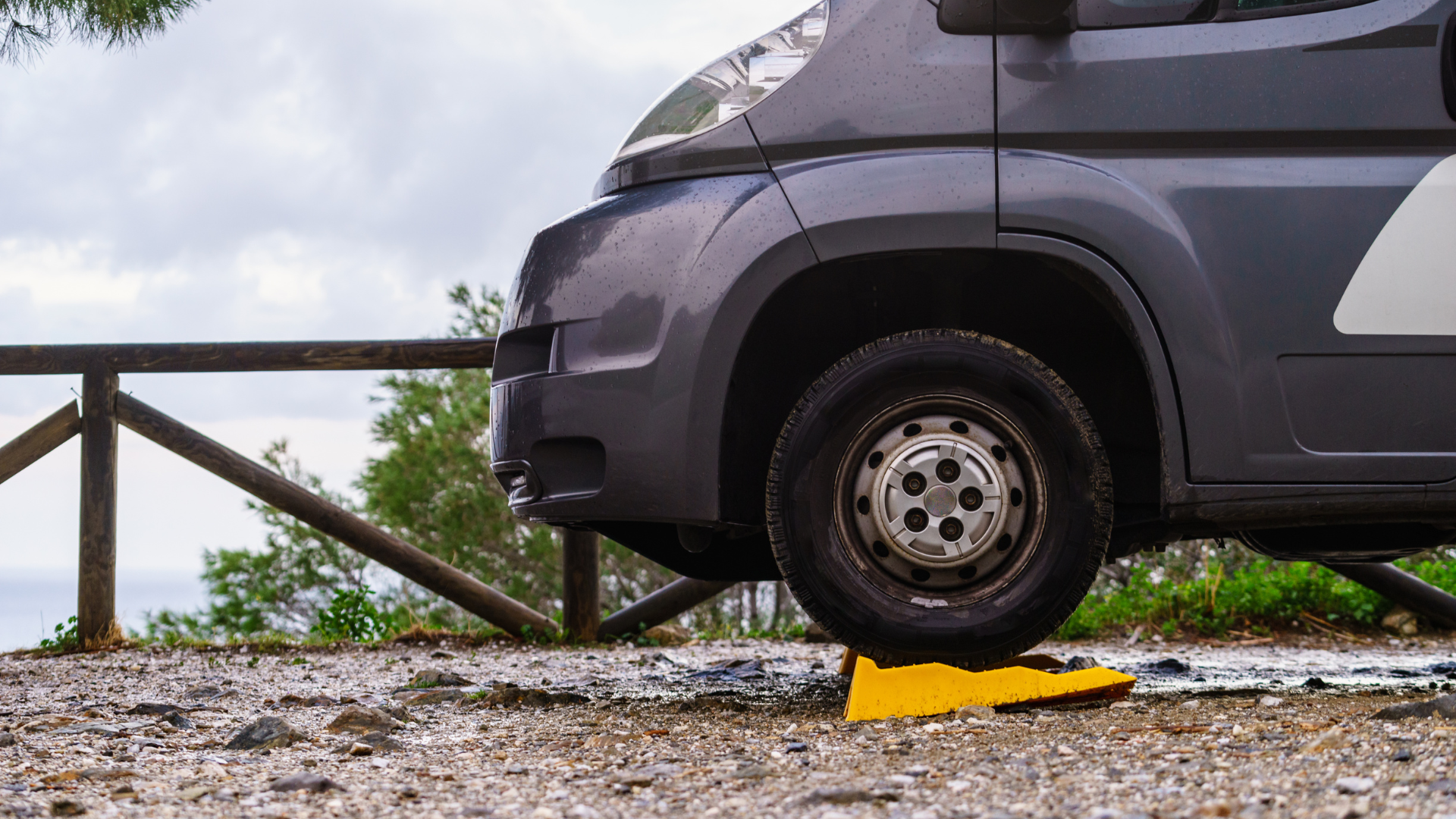 The answer depends on a few factors, including the type of block you are using and the weight of your RV.
Most stacking blocks are designed to support up to 12,000 pounds, so if your RV is within that weight range, you should be able to stack the blocks as high as you need to level your rig.
However, it is always important to check with the manufacturer of your particular leveling blocks to ensure that they can handle the weight of your RV.
Related >> Best Wheel Chocks For Travel Trailer
Wrapping Up
Leveling blocks are an essential part of owning a travel trailer. Not only do they help to keep your trailer level, but they also provide stability and prevent your trailer from shifting when you are driving.
There are various brands and types of leveling blocks on the market, so it is essential to research to find the best option for your needs. With a little time and effort, you can easily find the perfect set of leveling blocks to keep your travel trailer level and safe on the road.